Panama Canal - Panama
The world's most important transportation shortcut is being widened. It is 100 years old and one of the greatest engineering marvels of this planet. The new addition to the canal - a third set of locks - will be 66% wider and provide passage to new larger supertankers crossing the globe. This $5 billion expansion is a mega-project of modern times and includes over 2 million cubic yards of high-performance silica fume concrete, engineered to have an extended structural life-cycle and to safeguard Panama's economic viability as 80% of the country's GDP originates from fees collected at canal crossings.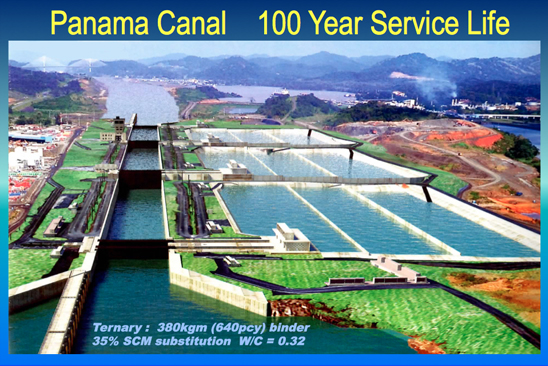 Pictures:
Above, rendering of the Pacific locks.
Below, construction of the Atlantic locks. Est. completion date is 2016.