Norchem complements the construction industry's need for a high-performance concrete admixture by becoming the first company in North America to develop and market silica fume.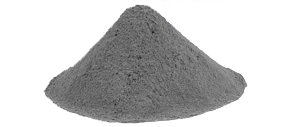 ---
Silica Fume applications include:

Concrete, Cementitous Repair Products, Concrete Tile & Panels, FCB, Concrete Roofing & Wallboards, Shotcrete, Oil Well Grouting, Polymers & Elastomers, Repair Products, Refractory & Ceramics, Self-Consolidating Concrete and Ultra High Performance Concrete

For over 30-years Norchem has built a strong reputation for outstanding technical expertise, superior customer support and the highest level of quality. Norchem has provided the leadership to advance the use of silica fume as a key component in high-performance concrete, shotcrete, oil well grouts and cementitious repair products. As North American's largest producer of silica fume with a commitment to excellence, Norchem is poised for the next 30 years of innovation and growth.